In April 2018, released the new smartphone game "SEGA Pocket Club Manager" the latest in the "Pro Soccer Club Wo Tsukuro!" series.
We spoke to project members who took the fun to the next level on "SEGA Pocket Club Manager" (commonly known as "PCM"). *What is "SEGA Pocket Club Manager"?
"SEGA Pocket Club Manager" (commonly known as "PCM") is a soccer club management simulation game in which the player takes the role of a football club representative, aiming to be the best in the world as they operate the club, choose players for matches, and more.
Since launching the first in the series for the SEGA SATURN in February 1996, we have launched more titles on various platforms, and the series has come to be very popular.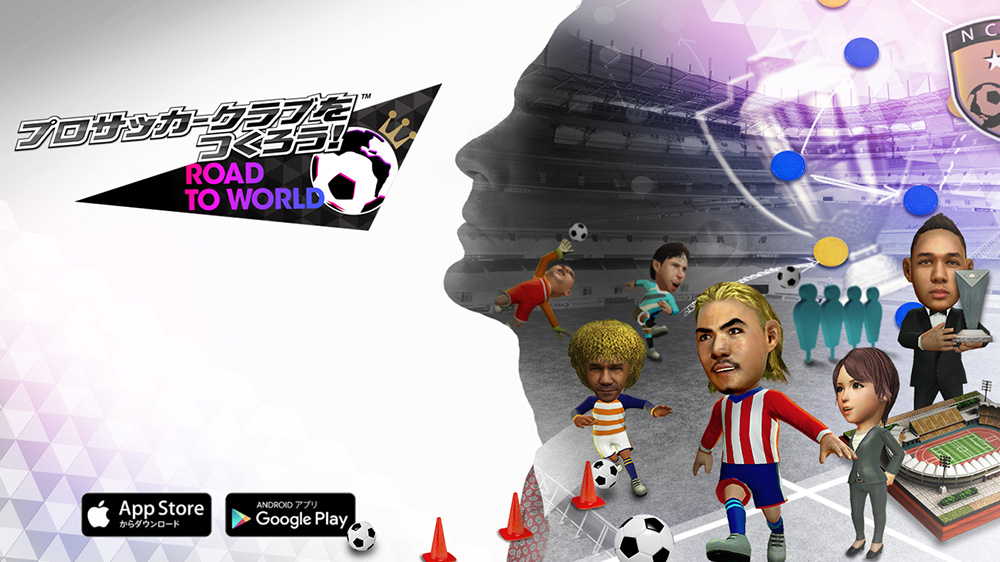 You upgraded the smartphone title "Sakatsuku SHOOT" and released "SEGA Pocket Club Manager" as an entirely new title. Please tell us the background of development and how you felt at the time.
Miyazaki (Producer)
Players requested gameplay true to the "Sakatsuku" series, and we decided to produce a full-fledged game under a different title.
Kiku (Game Director)
Indeed. I felt great joy at being able to work on "Sakatsuku", but I also felt it would be very difficult to make a console game into a smartphone game. The mechanisms behind console games and smartphone games are completely different, and the game balance really changes. If the balance changes, then we also need to change the gameplay.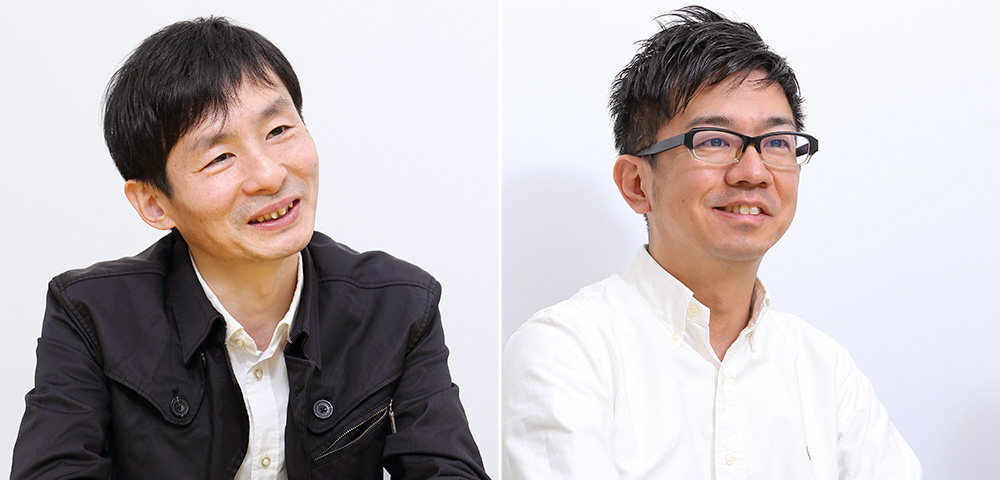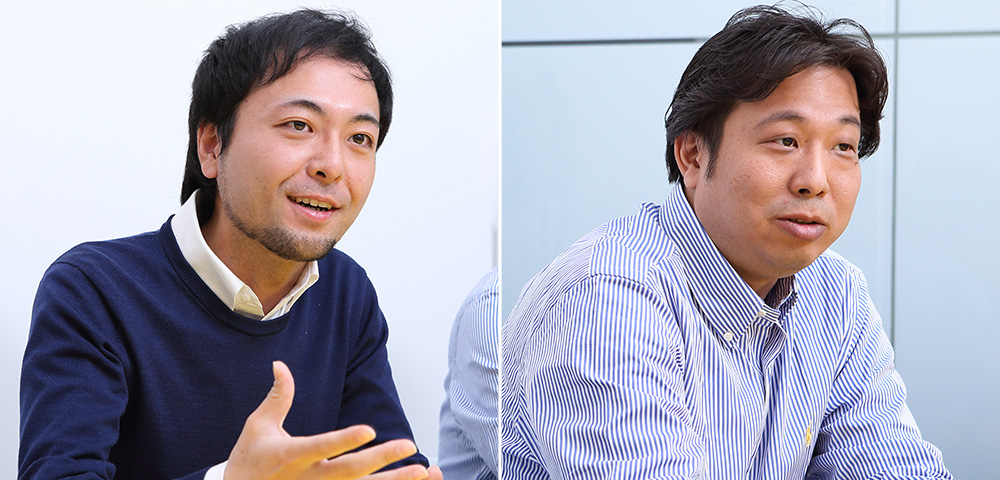 How many people are on the development team? Please tell us about the differences from console game development.
Kimura (Game Director)
Currently, more than 40 people, including planners, programmers, and artists, are developing the game.
Kiku (Game Director)
With smartphone games, the membership of our team changes as we move from the initial development stage to the post-release operation stage. We have brought on more people steadily since the beginning of development, but it will settle down a little when we reach the operation stage. Since there are no operation members in the development of console games, the size and membership is completely different.
Kimura (Game Director)
To explain specifically, a small group is responsible for establishing the original concept and outline, and when the time comes to create game data, we will sharply increase the number of personnel involved in creation.
Once operation shifts begin, the number of people will settle down for a while. But analysis and marketing will be required later, and once again, the number of new people involved in the project will increase.
Right now, there are about twelve or thirteen staff assigned to analysis and marketing.
I wonder how the 'PCM' team is getting along with this project?
Miyazaki (Producer)
The diverse team roster includes new recruits and industry veterans alike, as well as employees working short hours for child care. Our new recruits are full of ideas, and receive sound guidance from veterans with great experience in fields such as consumer products and amusement systems.
Notably, many members of this team are keenly interested in sports such as soccer and baseball.
Matsueda (Producer)
I joined this team mid-way, and was both impressed and surprised at the freedom to express opinions and ideas without concern for age or position. I would say that being able to speak freely is a definite strong point of the team culture.
Miyazaki (Producer)
While everyone is encouraged to express their opinions, at the same time, this team highly respects gathering the full approval of its members before moving forward. With this team culture in mind, expect thorough discussion of reasons and goals.
What do you consider to be important aspects of team building?
Matsueda (Producer)
I think it is most important to bring the unique abilities of each member into full play. To accomplish this, everyone needs to be true to themselves. We rely on mutual understanding, which comes from eye-to-eye and heart-to-heart communication.
Miyazaki (Producer)
Personally, I think it's important to have a level playing field throughout the workplace in terms of drawing upon opinions. After all, the core focus should be the workplace, don't you agree?
I want to hear for each part of the project about the best ways to keep things moving forward.
Kimura (Game Director)
At the heart of development is clarity of goals and intentions. It's exceedingly important to consider how to make others understand these goals and intentions. For this reason, we keep explanations as specific as possible.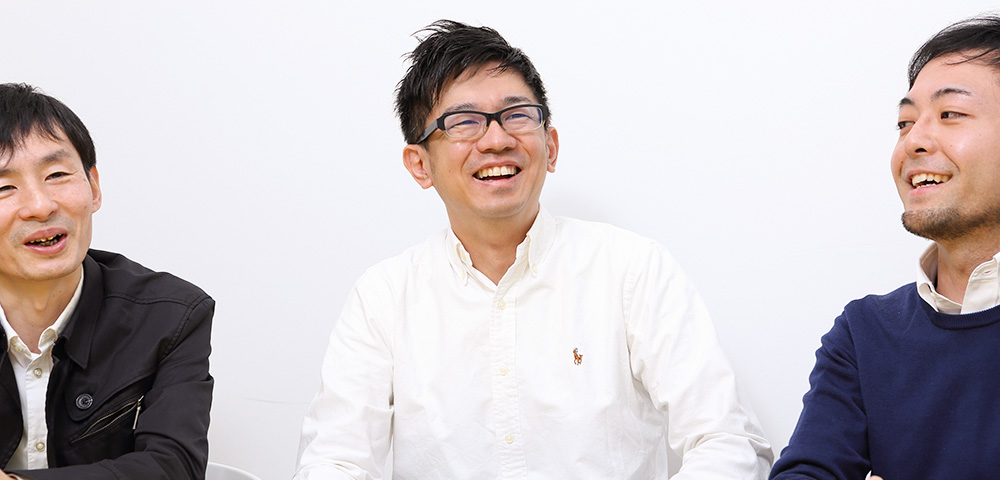 Kiku (Game Director)
To work successfully in operations, you'll need the skills to handle anything that comes up, together with the ability to expedite projects until they reach execution.
Also, as smartphone games are ongoing, evolving projects, we must analyze customer trends and find ways to match our services to their interests. Comprehensive observational skills will be in high demand here.
Miyazaki (Producer)
My role is to maintain an accurate gauge of customer trends, and use this information to decide upon courses of action. It will involve the entire workplace to get the necessary answers. Our marketing teams work in sync with development, with an emphasis on leveraging product exposure to maximize awareness.
Matsueda (Producer)
To explain my role, my mission is the success of the project. I believe that success is measured in three ways: our customers, our company, and our staff. So, I'm always mindful to get consensus from our customers and colleagues alike.
What sort of support systems or methods do you use to train new employees?
Kimura (Game Director)
As a company-wide system, we appoint a trainer for each and every new employee to ensure that dependable support is available. On our projects, leader-level staff are responsible for guiding new members.
Matsueda (Producer)
To help new employees learn about their tasks and environment quickly, we actively share a variety of information about their departments, projects, and the like.
Miyazaki (Producer)
When new employees show aptitude for an area, I encourage them to accomplish tasks by themselves. A new employee's first year is full of new experiences, and they are full of all manner of questions. On the other hand, I also enjoy learning new things through their fresh perspective.
Kimura (Game Director)
On my current project, we have a couple of new employees. I assign them different tasks on weekly and monthly bases, and they are delighted with their own achievements, such as learning a new skill or making a new discovery.
Kiku (Game Director)
I agree. In operations as well, we hold an update once every three months. At that time, everyone's assignments change, and I believe that this variety brings joy to their work.
Could you share your thoughts about internships?
Miyazaki (Producer)
As a venue to truly experience the types of work and fun involved in game development, we hold internships yearly. Different internships are held for each role, and anyone interested is welcome to participate.
Kimura (Game Director)
We hold internships for each role, for example, those interested in game design careers can participate in a simulated experience to appreciate the sort of issues faced by the 'PCM' team during game development. Those interested in programming can try manipulating code in real workplace situations.
What sort of people do you believe are suited for game development or careers at SEGA?
Kimura (Game Director)
I think there are two types. First are those who love games and continue to innovate to find new ways to reach the hearts of our customers. The second are those gifted with excellent communication skills.
To make your vision into a reality, it is necessary to precisely explain your thoughts to others. These communication skills are the key to getting a team to work together, and are particularly critical for game designers.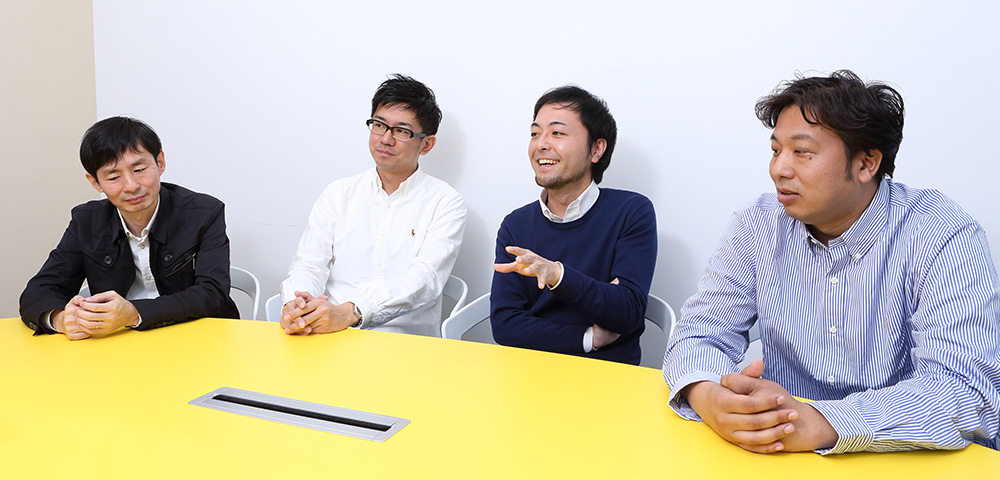 Kiku (Game Director)
In operations, I feel that people who are constantly gathering information from a variety of sources are the most successful. What might seem like just an idea could blossom into an in-game event.
And, this position is geared towards people with a variety of experience, game development and otherwise. In fact, the operations team contains members who have consulting and sales experience. Here, the ability to see the big picture is necessary, and experience in other industries or positions can be used fully.
Matsueda (Producer)
Someone with empathy, who can understand not only what brings joy to our customers, but also what might frustrate them.
What sort of people do you hope will join SEGA?
Miyazaki (Producer)
First of all, people who know the joy of creating something. Work at SEGA is full of opportunities to innovate and invent, so enjoying these areas is a big plus. Love of creation will also contribute to self-starting and ongoing motivation.
Another quality is awareness of changes throughout the world, and the ability to optimize products to adapt. A candidate who seeks self-development towards this purpose is an even bigger plus.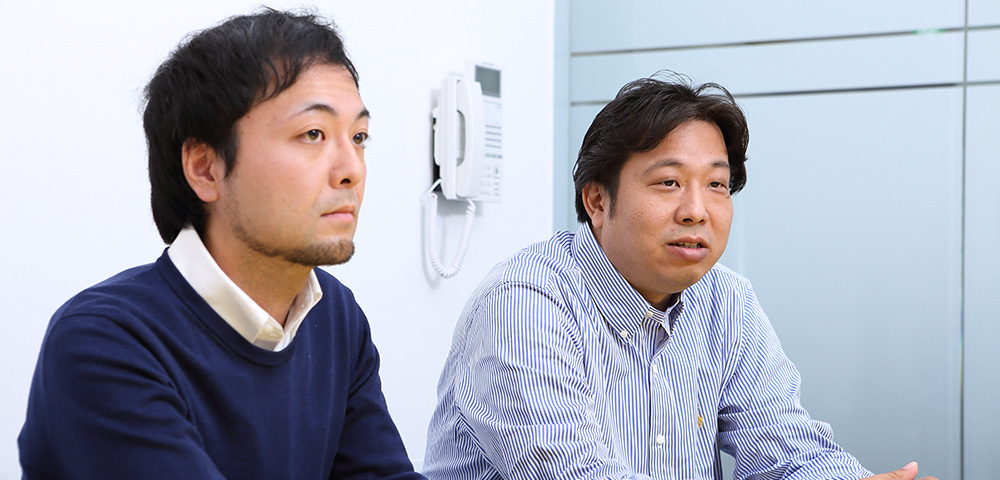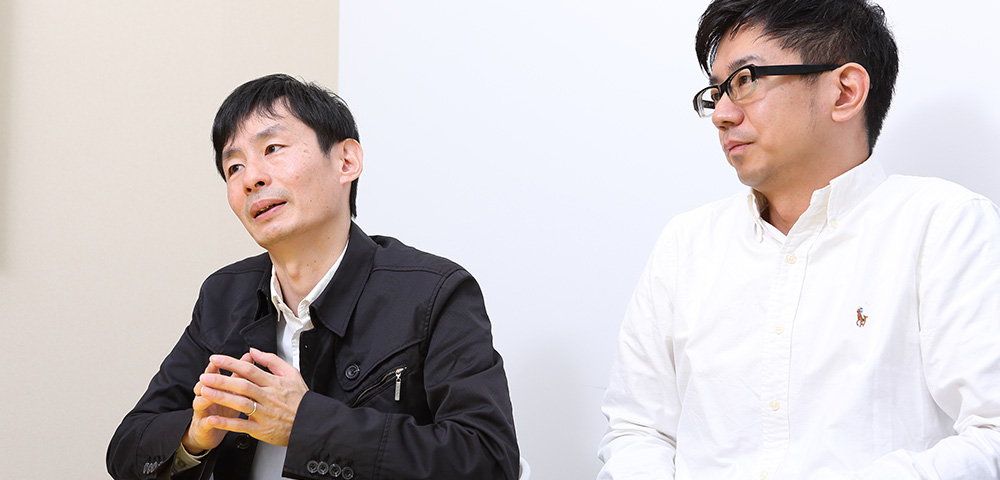 Could you say a few words for prospective applicants to SEGA?
Miyazaki (Producer)
I joined SEGA mid-way in my career, and I was impressed by the many opportunities to work with a variety of areas from my first year. I really felt that this is an ideal environment for growth. For new graduates and experienced hires alike, chances to demonstrate leadership will come early. The sense of accomplishment at how much you will grow in the first year makes this a perfect environment for those committed to self-development. Please consider applying for a position at SEGA, and I hope to make games together with you!
Kiku (Game Director)
I had sales experience from my previous position. SEGA's operations positions are an excellent opportunity to build upon experience from other industries.
Kimura (Game Director)
Our diverse work environment includes both specialists who delve deeply into details and generalists who look at the whole picture. At SEGA, opinions are always welcomed, regardless of position, and you will see the results of your ideas shared by the entire team.
Matsueda (Producer)
As one of the world's longest-running game companies, SEGA is renowned for its corporate culture, for the most part allows all team members to freely express opinions, regardless of age or seniority. If you have the passion to turn your ideas into reality, join SEGA and work with us to create great games!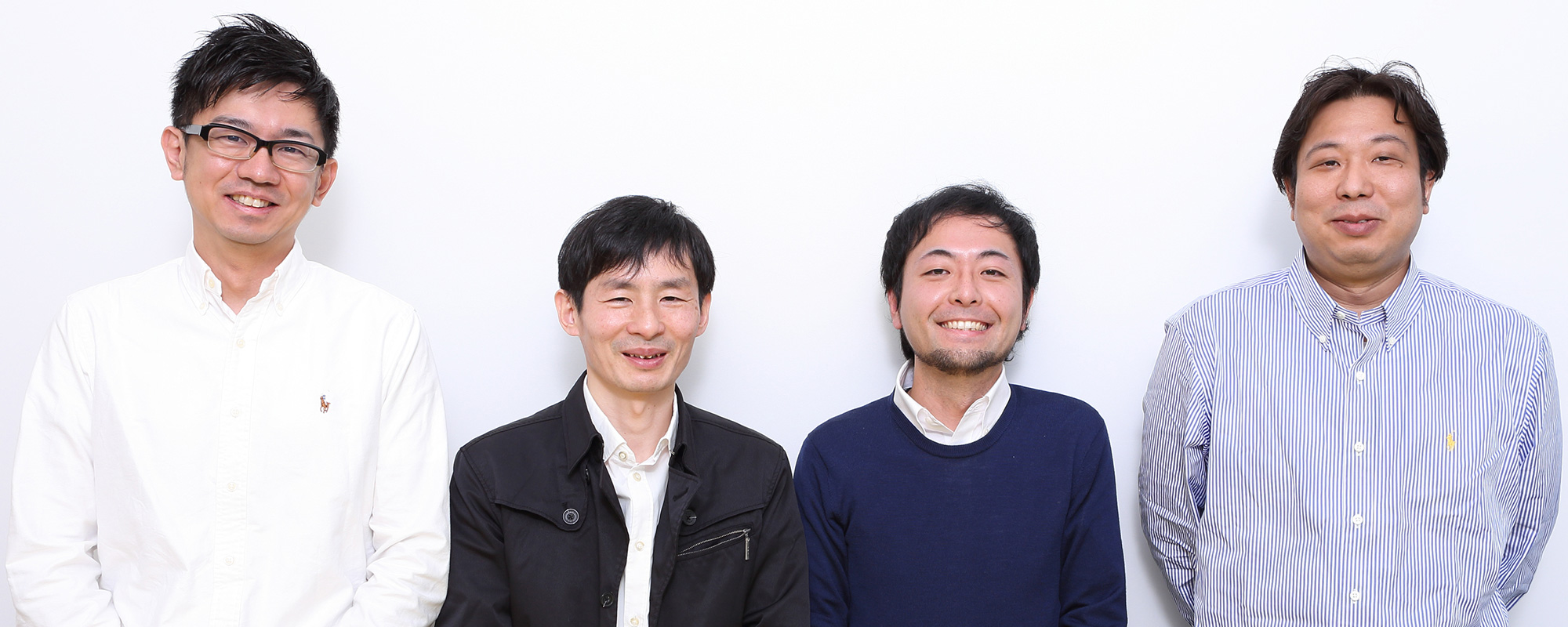 EPISODE
The Game Making Process