The PlayStation®4 game "Sakura Wars", released on December 12, 2019, is set in a fictional version of the imperial capital Tokyo in the Taisho era (1912 - 1926). It is a dramatic 3D action adventure that follows the Imperial Combat Revue in their battles against the forces of evil. Creators from a number of popular titles worked on this project, including the main character artist Taito Kubo. At Tokyo Game Show 2019, it won the "Future Division" of the Tokyo Game Awards, raising expectations even further. Here, we spoke with four members of the team who worked on this new entry to the franchise after a 14-year hiatus.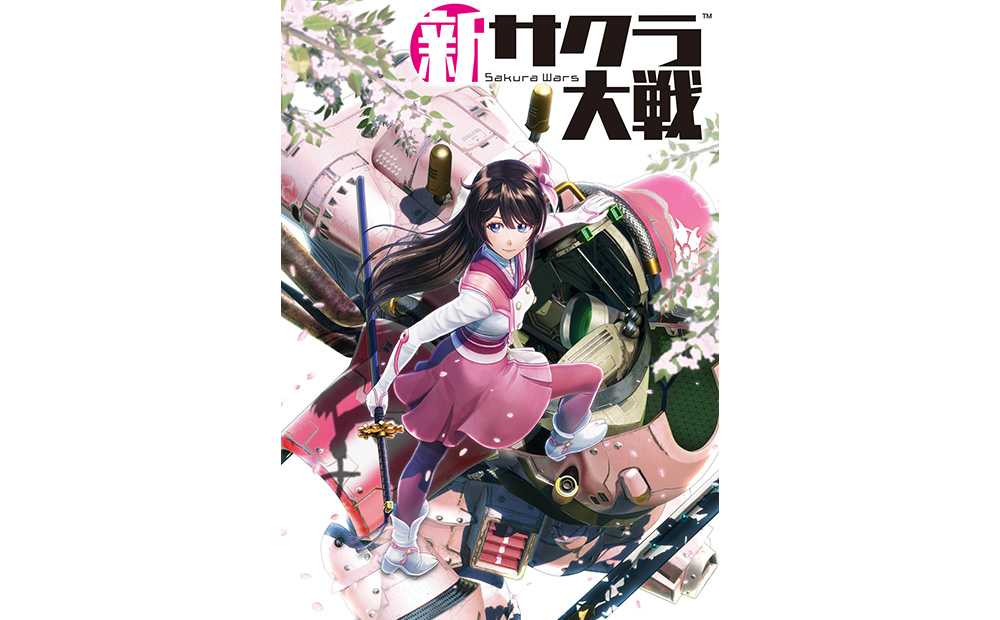 What was the reason for reviving the "Sakura Wars" title?
Otsubo
The project was set in motion more than three years ago. Even when new titles in the "Sakura Wars" series weren't being released, many fans requested a sequel, and I always wanted to revive it.
It's been more than 10 years since the previous title "Sakura Wars V: So Long, My Love" was released, so there was also growing desire among the development team to make a new "Sakura Wars." However, we lacked the clinching factor needed to get approval of the project from the company.
Just then, "Sakura Wars" won first place in both the "Best Game Category" and "Most Anticipated Revival Category" in the 2016 SEGA Fes Awards.
After seeing this overwhelming show of support from the fans, the revival of "Sakura Wars" picked up momentum within the company, and we started production of "Sakura Wars."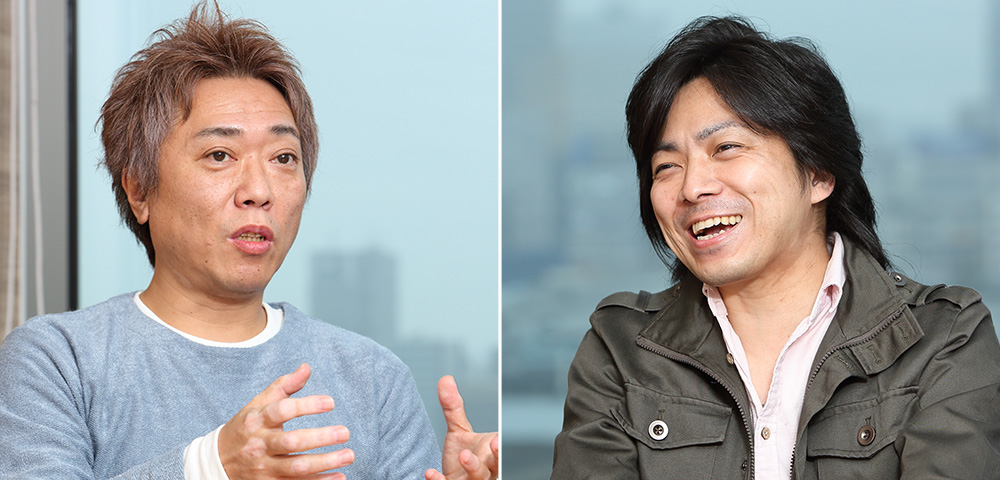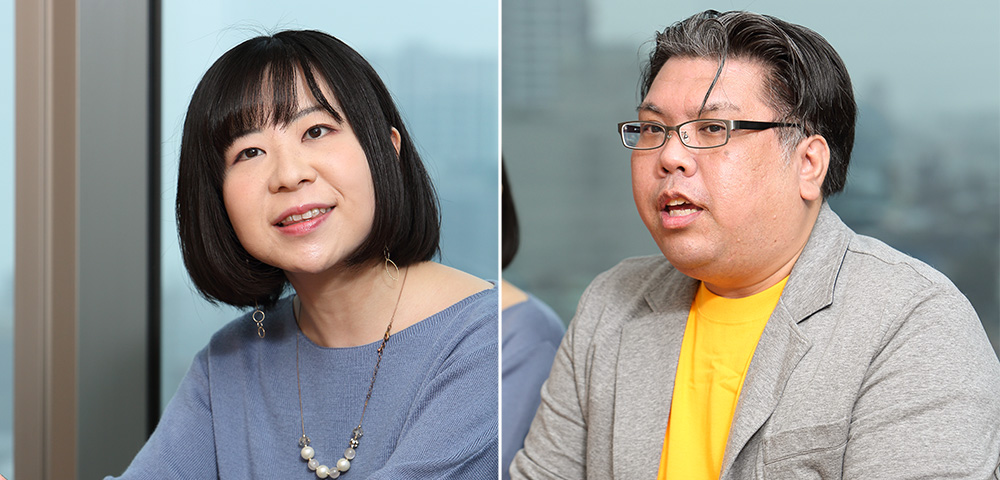 Did anyone involved in development of previous titles in the series also work on "Sakura Wars"?
Otsubo
There are fewer people now who have experience working on the series because of the long gap between titles, but staff including myself who were involved in the previous titles did participate in "Sakura Wars." Koba is also a "Sakura Wars" veteran.
Koba
I was involved in the development of the PlayStation®2 game "Sakura Taisen: Atsuki Chishio Ni", which was a remake of the first title in the Sakura Wars series. Also, development started on the Dreamcast game "Sakura Wars 4: Fall in Love, Maidens" the same year I was assigned to a department as a new hire. It was the first time I saw development first hand, so this series made a lot of good memories for me.
Otsubo
New members joined the staff who worked on previous titles, and development went into motion.
How did you feel when the plan to revive "Sakura Wars" was decided on and you joined the team?
Matate
When I heard about it, I felt that it was fate. The revival of "Sakura Wars" started when I had just returned to my current department for the first time in 17 years, so I felt like someone was telling me "Make this game!"
Kusunoki
I'm such a big fan of the series that at the welcome party after the new employee initiation ceremony, I went as far as to tell people "I want to join the Sakura Wars production team!" My dream came true a decade since the last title, and it really made me happy.
Fans of previous titles in the series really had great expectations for the new one. Is there anything you were particularly enthusiastic about or that you obsessed over during development?
Matate
This was a new "Sakura Wars" after all, so I really insisted on delivering "new things" to players while maintaining the atmosphere of the previous titles.
Compared with previous titles, a lot of aspects are more fully expressed in 3D, including the characters, backgrounds, and giant robots.
I really focused my attention on making each scene feel right so that players would be satisfied.
Otsubo
Due to the remarkable progress hardware has made, we had to change the structure of the game itself, so I started by really asking "What is Sakura Wars?" In that process, we built the game structure of "Sakura Wars" with an emphasis on properly expressing characters and the setting of a romanticized Taisho era.
Kusunoki
Since I am in charge of the adventure part, I was very particular about creating the romanticized Taisho era setting. I worked to impress players who enjoyed older titles in the series with how different Sakura Wars can be in 3D, and give new players a taste of the original setting.
Otsubo
I have always cherished the fact that this is a character-oriented game. We haven't changed the basic structure with Captain Seijuro Kamiyama as the protagonist, surrounded by the heroines of the Imperial Combat Revue. So the story really revolves around the protagonist, Captain Kamiyama.
Did you struggle with anything while making this new title?
Koba
Previous titles in the series had an artistic design modeled after 2D anime, so when making the new title in 3D, we went through a an extended prototyping process to get as close as possible to that anime look. I think in the finished product, we achieved a good balance of physically-based rendering and cel shading.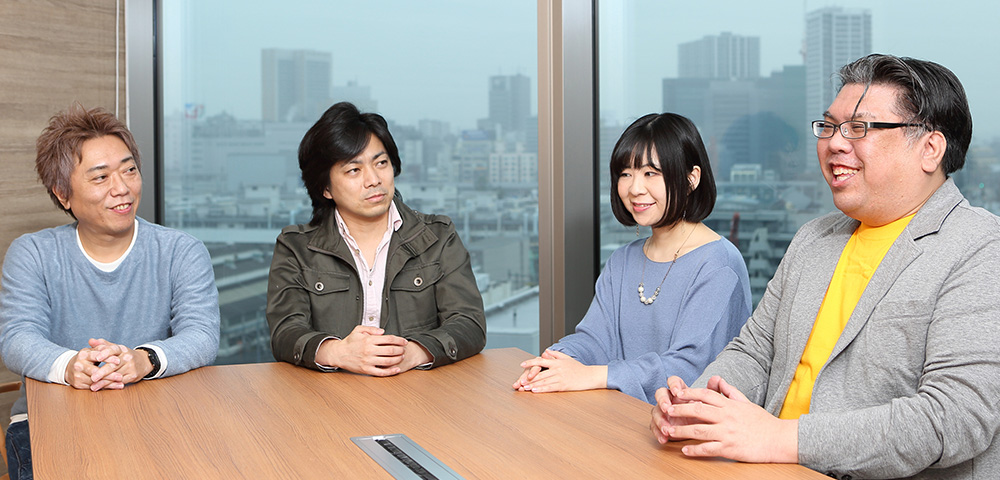 Otsubo
Kosuke Fujishima worked on all the original character designs in the previous titles. In the past, it was normal for a single creator to design all of the characters, but now it's commonly accepted that many different creators are involved in designing the characters for a single game. In this game, we wanted to incorporate the varying tastes of each creator, so I asked several different creators to design characters.
Matate
However, each creator has their own style, so even if we decide on a standard regulation model, when it comes time to arrange them as a single design there will be differences in each character. We made adjustments so as not to crush the individuality of creators, but it was a difficult process to get the game into its current form.
"Sakura Wars" has a long history, so I had preconceived notions of what the new title was supposed to be like, and I had conflicted feelings about whether or not to take on new challenges. However, since the policy for the entire project was to "try new artistic expressions", rather than doing everything as described in the specifications, we asked everyone to give their opinions in meetings, then reflected those opinions. Looking back after development was finished, a lot of people said that it was good that we offered so many opportunities to exchange opinions.
Please tell us the scale and length of this project.
Otsubo
The project lasted about 3 years from the start of planning to the end of development. At first, I didn't expect it to take that long, but it ended up becoming the longest production cycle since I joined SEGA. Many people both inside and outside the company cooperated on development. At SEGA alone, there were about 50 people involved, but if we include our external partner companies, I think there were more than 100 people during crunch time.
What was unique about the "Sakura Wars" development team?
Koba
We started with a small team and gradually added team members as the project progressed. There are also members who made games in completely different genres, so a lot of different people were involved.
You could say our team flag has stripes of many different colors.
Otsubo
Not only in terms of human resources, but also in terms of technology, we were able to share tools and know-how with other departments.
Koba
It was difficult to make an environment for efficient development. When I heard that other departments made useful tools, I often asked to be allowed to use them as well. I think the whole project was made possible thanks to good in-house cooperation.
Kusunoki
I really saw that the team had a lot of different people, who each had their own opinion. Many team members were very particular about small details, and they often clashed with one another. I think that process led to us coming up with many new ideas.
There were many times when I couldn't get back to my desk because our conversations were so lively. (*laughter*)
Did you have any new employees or mid-career hires on the "Sakura Wars" team?
Otsubo
We had about 10 new hires and mid-career hires in total on the team. New members worked under the direction of senior employees.
In fact, two newly-hired programmers were in charge of producing the companion app "Sakura Taisen: Rekidai Bijutsu-shu" for the digital deluxe version of "Sakura Wars", under the guidance of Mr. Koba. This wasn't a big application, so I think it was just right for new programmers, with guidance.
Koba
Yes. Two new hires were in charge of everything from building the work environment to creating the development master package. There aren't many opportunities for newcomers to take charge of the entire development process. I think it was good for them to get that experience as soon as they joined the company.
Otsubo
The specifications themselves were simple, but they moved independently to try new things, to see if this or that idea would work, and that really helped. This was great for Koba as well, because work efficiency was improved.
What kind of person do you think is right for SEGA?
Otsubo
Our department focuses on console games, but looking at other departments of SEGA, you can see that our company does a lot of things, so I think it's suitable for people with many different interests.
Koba
I agree. As a company that makes games in a variety of genres, it's great to have many choices. We also get a lot of information about new tech, so I think there are many chances to work on new things.
Kusunoki
I think it's good to have a wide range of interests, but people who are deeply interested in one thing or have something they like are also strong.
The kind of people who say "I love this!" or "Leave that to me!"
I also worked on the "Hatsune Miku: Project DIVA" series with Mr. Otsubo, and he asked me to work on this project because I am familiar with "Hatsune Miku." You might find people asking for your assistance even if it seems like something unrelated to a game at first glance. I think people who have something they really love will do well at SEGA!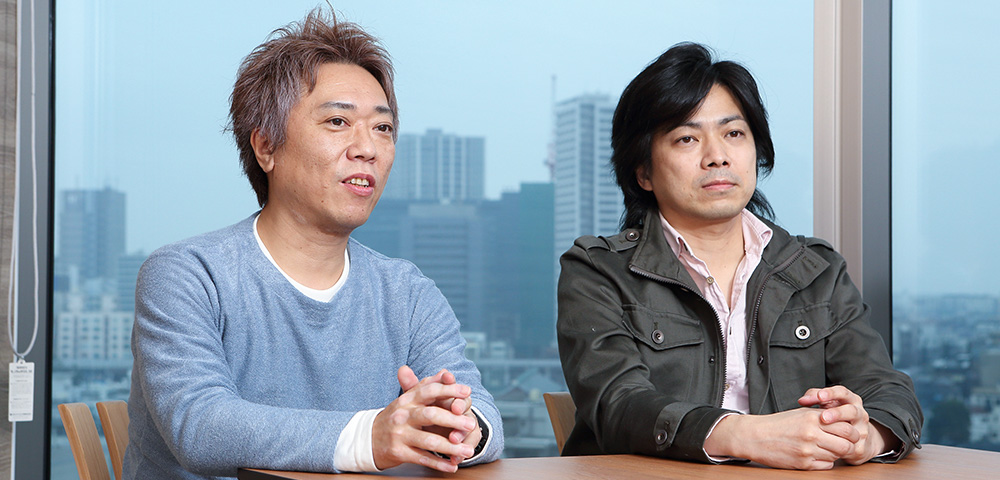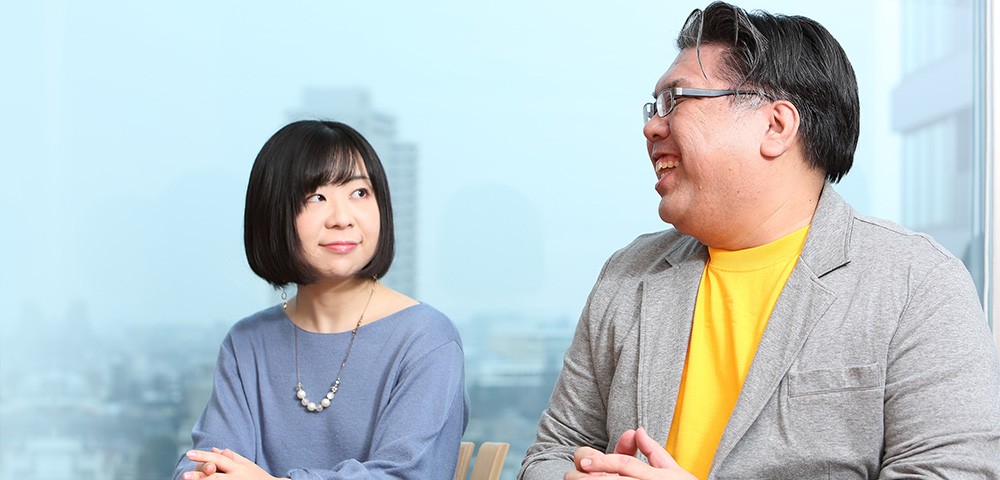 Could you say a few words for prospective applicants to SEGA?
Kusunoki
My boss always tells me to have fun at work. Every day I realize that I am blessed to have an environment where I can do what I really want to do. I hope other people who want to have fun at work come join us.
Koba
I would like to get new people who are interested in technology, not just games. People who like to improve the development environment for the company and create in-house tools are also welcome here.
Even if you are already working on games, if you want a job that specializes in technology development then we have room to flexibly accommodate you, so we might ask "How you would you like to handle technology development and support for our next game?" I think SEGA offers a wide range of job choices.
Otsubo
I don't think game development is all about having fun, at any company. Results can only be achieved through struggles and hard work. That's why you can feel a great sense of accomplishment when you finish a title.
SEGA is a company where team members can work hard and take on new challenges. I would love to work with someone who has that spirit to take on new things. I'm look forward to seeing your application.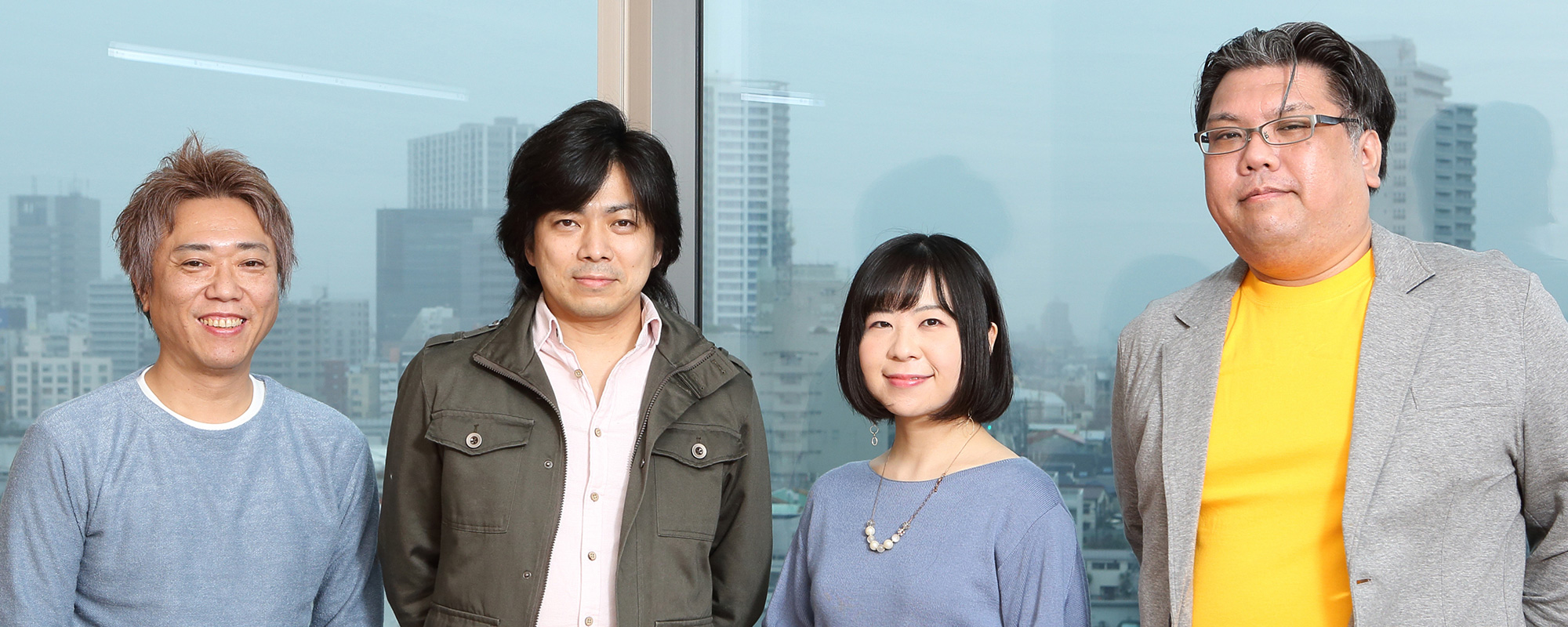 EPISODE
The Game Making Process